At Happiness House it's all about the people. Find out more about the team who make Happiness House the place it is!
Bonjour tout le monde,
Kia Ora everyone,
Hola todxs!
I'm originally from Switzerland. I was trained there as a social worker for projects management. I have worked and lived in different countries, like Colombia, Ireland and Canada.
Queenstown is a very special place, it has a little bit of the atmosphere of Switzerland but on a different scale! It's a beautiful place and very welcoming for new comers!
I hope to see you at Happiness House! Feel free to pop in!
Kia ora!
I am originally from the south of England.
My first visit to Tāhuna left me feeling like I had found my place. So, a year later I waved goodbye to my family in the UK and have called Tāhuna home ever since.
I love this community, there is so much diversity, friendliness and warmth here. It is a privilege to be working in a space that facilitates our community supporting one another. No day is the same at Happiness House and I love it!
When I am not at Happiness House you can find me hiking in the back country with my dog Rongo, trying new things like aerial silks and working on my veggie patch!
Ngā mihi nui, Steph
Ko Waitākere tōku maunga
Ko Muriwai tōku moana
Ko Kumeū tōku awa
Ko Ngati Pākehā tōku iwi
I grew up playing in the black sands at Muriwai beach, just outside of Tamaki-makau-rau, Auckland.
I recently moved to Tahuna – Queenstown from Te Anau (where I was based for 10 years).
I love exploring the amazing mountains, forests, lakes, rivers and beaches in the South with my two dogs; whether that be through hiking, climbing, camping, biking or surfing.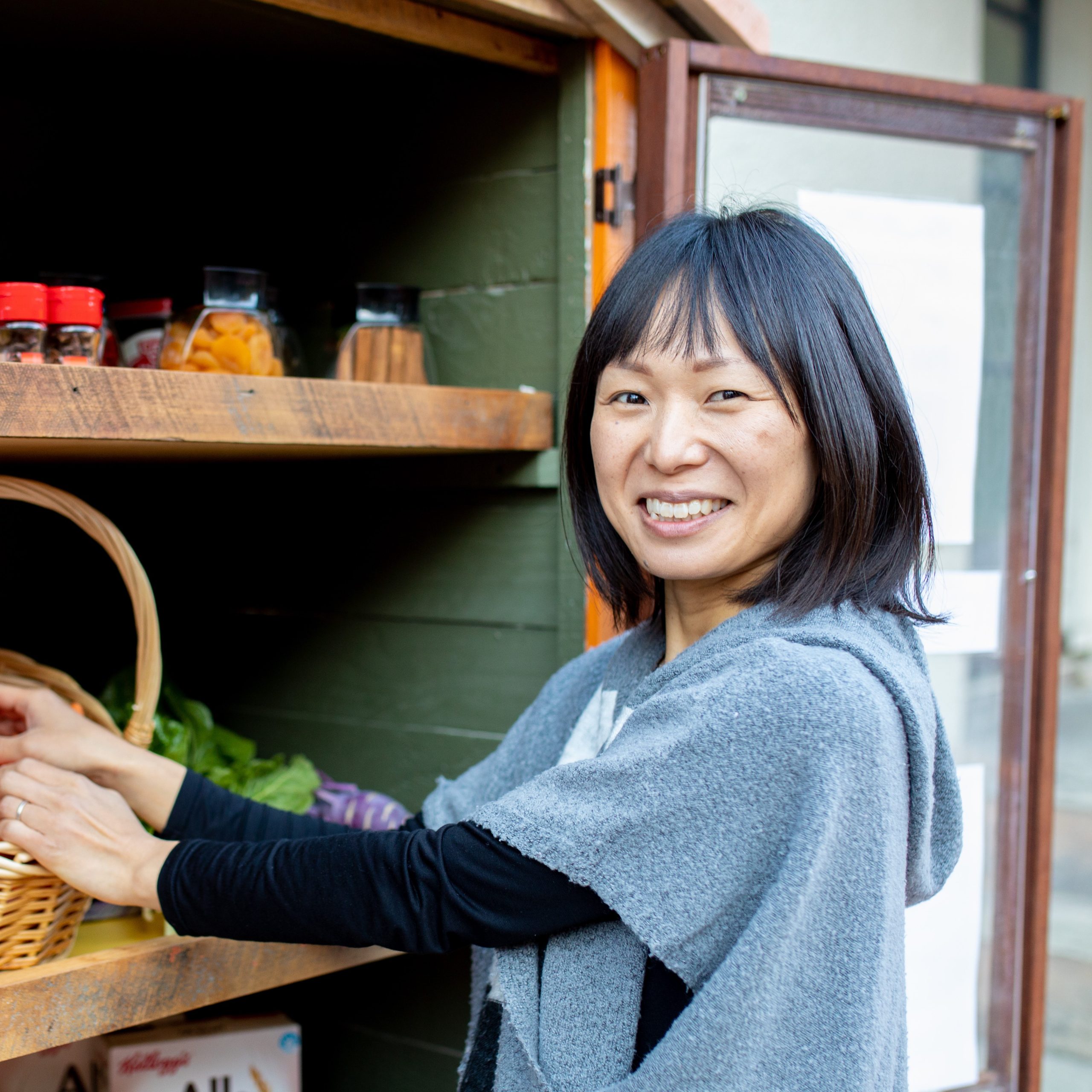 I am from Japan and have been in Queenstown since 2016.
Happiness House is such a lovely place to meet people and share your stories. Also you can just pop in without any reason or for a cup of tea/coffee. That's how I was often here with my daughter and now I'm working part-time here.
When I am not working, I love my family time with my husband, daughter and son.
We are so grateful we can raise our children in a great community like Queenstown.
Kia Ora!
I moved to Queenstown/ Tāhuna from my home in the USA back in 2007 for a grand adventure and like so many others, I never left.
I am a teacher by trade but I'm also super passionate about community. I'm a very keen traveller, gardener, reader and adventurer and I also love to lend a friendly ear to anyone who likes a chat.
I look forward to meeting you at Happiness House!
Kia ora,
I moved to Queenstown in 2016 after my '2 year OE to London' turned into 20 years away from NZ. I'm originally from Invercargill, and spent most of my childhood summer holidays in Queenstown.
I really enjoy spending time with my family and friends, travelling, reading, and going to the gym.
I enjoy volunteering as you get to meet interesting people, and feel a part of the community.
I've been here in Queenstown for 12 years and have been involved with Happiness House for the last 10 years.
It's a great place for people from different parts of our community to do activities, meet others and connect with available support services. I mainly help out with maintenance projects and running the annual winter fundraiser.
My passions are skiing/snowboarding as a ski guide up Coronet Peak, venturing for a kayak on the lake, golf, hiking/ biking and volunteering at one of our many local events. I'm also a tutor for money management and small business courses.
Kia ora!
I am originally from Manchester in the UK, with a proud Scottish and Welsh heritage, but have called NZ home for the past 17 years.
I found Happiness House when I first moved to Queenstown and was struggling with life. Now, I am feeling great, love my life here and am following my passion for helping people, being kind and working on being the best version of myself. I like to say it's a work in progress!
I love welcoming people to Happiness House and sharing its magic with anyone that walks in. You'll find me making people a coffee, enjoying a good yarn, and sharing the love by offering everyone a cookie or two! I am very proud to be a part of the team at Happiness House and enjoy being able to bring happiness to others; as we all deserve to be happy!
Kia ora, hello!
I'm from Ross, a small town on the West Coast of the South Island, Tai Poutini. It's a place my great-great grandparents from Ireland settled.
I've lived in Tāhuna, Queenstown since 2016 and discovered Happiness House then too.
I enjoy nature, my family, my dog and enjoying getting creative with second-hand shop treasures! I look forward to connecting with you!
Kia Ora!
I arrived in Queenstown in 2022 after spending 10 years in Christchurch. I am originally from North West England, but after 'trying' New Zealand out for a year New Zealand became home.
I love spending time with my whanau and hanging out with my dog Holly and cat Rocky. I love cold water swimming, yoga, walking and the making the most of the wonderful scenery here in Queenstown.
Happiness House is such a special community place and space. I love working here and feel privileged to have contact with such a diverse community.